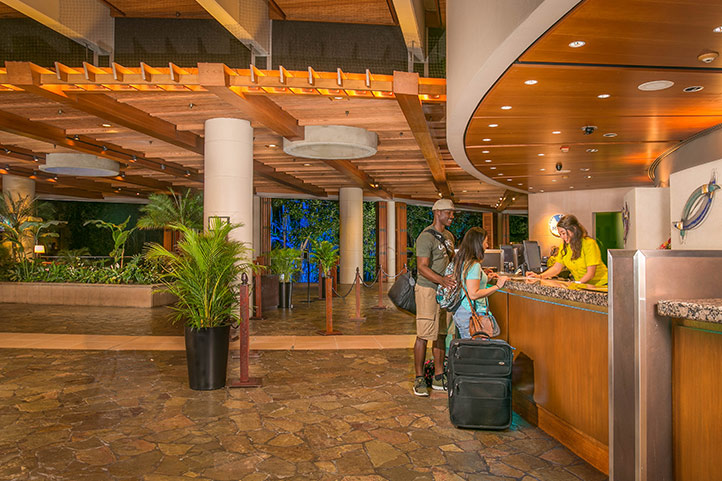 Upon Arrival
We're looking forward to welcoming you to Hale Koa Hotel with warmest aloha. Our open-air Main Lobby will signal your arrival to our Hawaii military resort destination. We'll get you checked in and situated as fast as possible. Please understand that most flights arrive around the same time, so you may experience a bit of a line once you make your way here from the airport.

If you drove a car that you need to park, please pull up to the porte cochere first to visit the Front Desk. There, you can bring in your bags and set up your parking pass to access the garage across the street during your stay.

Check-in is at 3 p.m. If you happen to arrive earlier than that, it's no problem. We'll be glad to stow your bags until your room is ready, so you can get out and start exploring right away.

For the check-in process, be sure you have your military identification card within easy reach. You'll need it to verify your eligibility and access your room reservation and all of Hale Koa Hotel's shows, dining and amenities. If you're a sponsored guest, your sponsor must be with you so you can check-in at the same time. Also if you're a sponsored guest, you'll get a special pass at check in that lets you access and shop at the PX for discounted supplies and souvenirs.
Note: All information subject to change.