Soak Away Stress
Thoughtfully redesigned to evoke the spirit of the Hawaiian Islands, the Main Pool compliments the incredible views of Waikiki Beach and the Pacific Ocean. The redesigned pool includes water slides, a children's wading pool, splash pads, play pirate ship, fountains, hot tub and water features for all ages. Lounging in the adult infinity pool overlooking the blue Pacific Ocean is certain to leave lasting memories.
There is also a second, oval shaped adult only pool (for registered guests only 18 years and older), which is surrounded by tropical gardens and features a hot tub only steps away from hotel. Bibas Courtyard Grill is also nearby, making it easily accessible to satisfy your cravings for casual meals and beverages.
Registered hotel guests are invited to swim, play or relax in the beachfront Main Pool. Guests may check out towels and swim vest for kids at a station at the entrance of the Main Pool.
Main Pool Hours
Sunday - Thursday: 9 a.m. - 5 p.m.
Friday & Saturday: 8 a.m. - 8 p.m.
Adult Pool
Hours: 9 a.m. - 5 p.m. Daily
Main Pool Water Slides (minimum height of 48", or pass a swim tests)
​​​​​Sunday - Thursday: 9 a.m. - 4 p.m.
Friday & Saturday: 8 a.m. - 6 p.m.
Cabana Rentals
Cabana rentals at the Main Pool can be reserved online 7 days in advance beginning at 7:30 a.m. or on the same day at the Main Pool towel stand based on availability. Cancelation must be made before reservation period begins to avoid charge.
Maximum 5 guests:
(Cabana includes: 2 lounge chairs, 2 arm chairs, and 1 table)
Pricing:
Sunday - Thursday 9 a.m. to 12:30 p.m.
Friday & Saturday 8 a.m. to 12:30 p.m.
Cabana 1: $40
Cabana 2 & 3: $50
Cabana 4 & 5: $75
Sunday - Thursday 1 p.m. to 5 p.m.
Cabana 1: $65
Cabana 2 & 3: $75
Cabana 4 & 5: $100
Friday & Saturday 1 p.m. to 8 p.m.
Cabana 1: $80
Cabana 2 & 3: $90
Cabana 4 & 5: $115
To make a cabana reservations CLICK HERE
Adult Pool
Our Adult Pool is for those looking for a little peace and quiet in serene surroundings. It is conveniently located near Bibas Courtyard Grill with easy access to pick up meals and beverages to enjoy at the pool.
Adults Only (18 years and older)
Hours: 9 a.m. to 5 p.m. Daily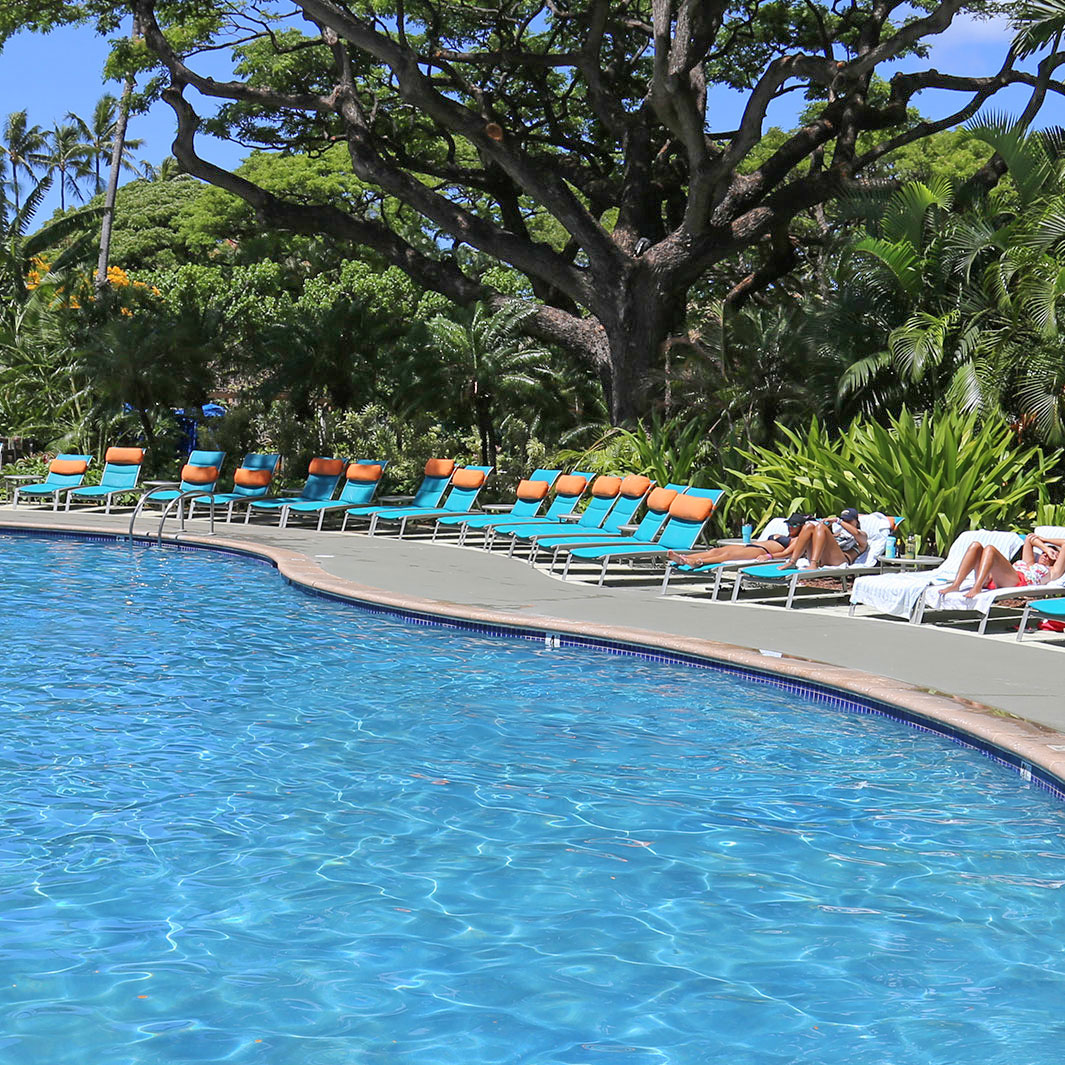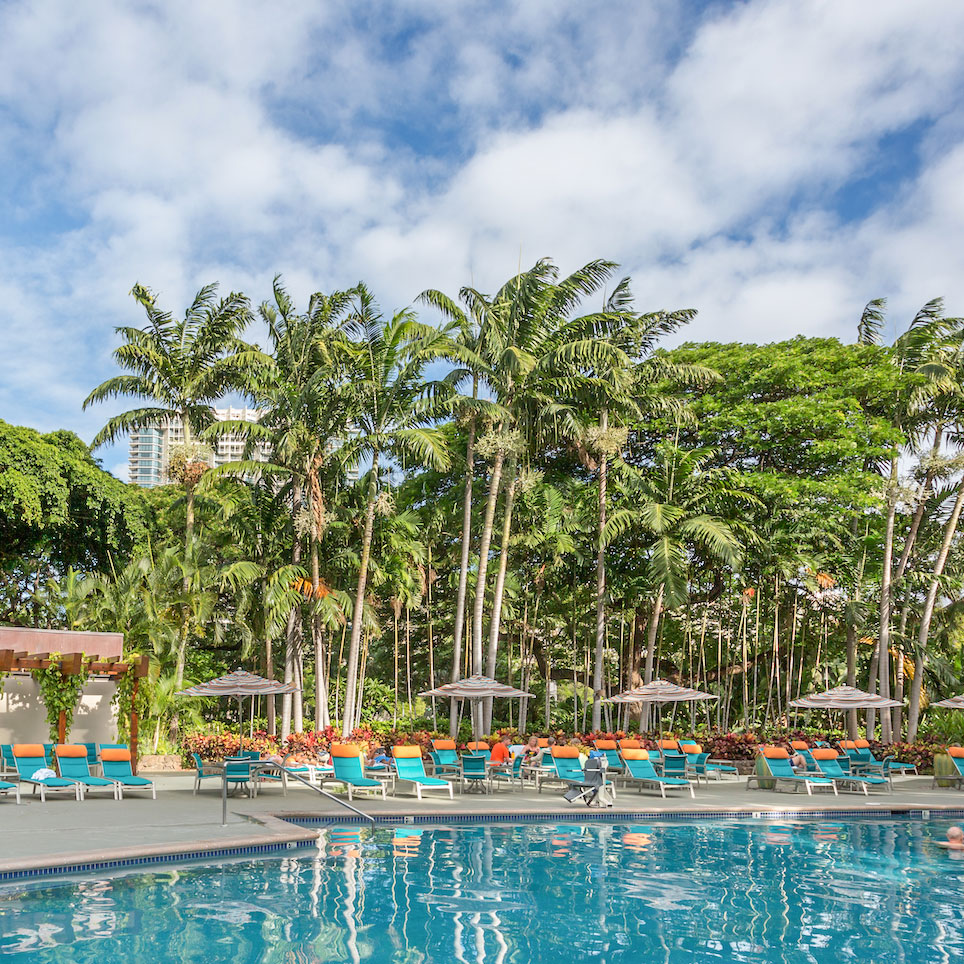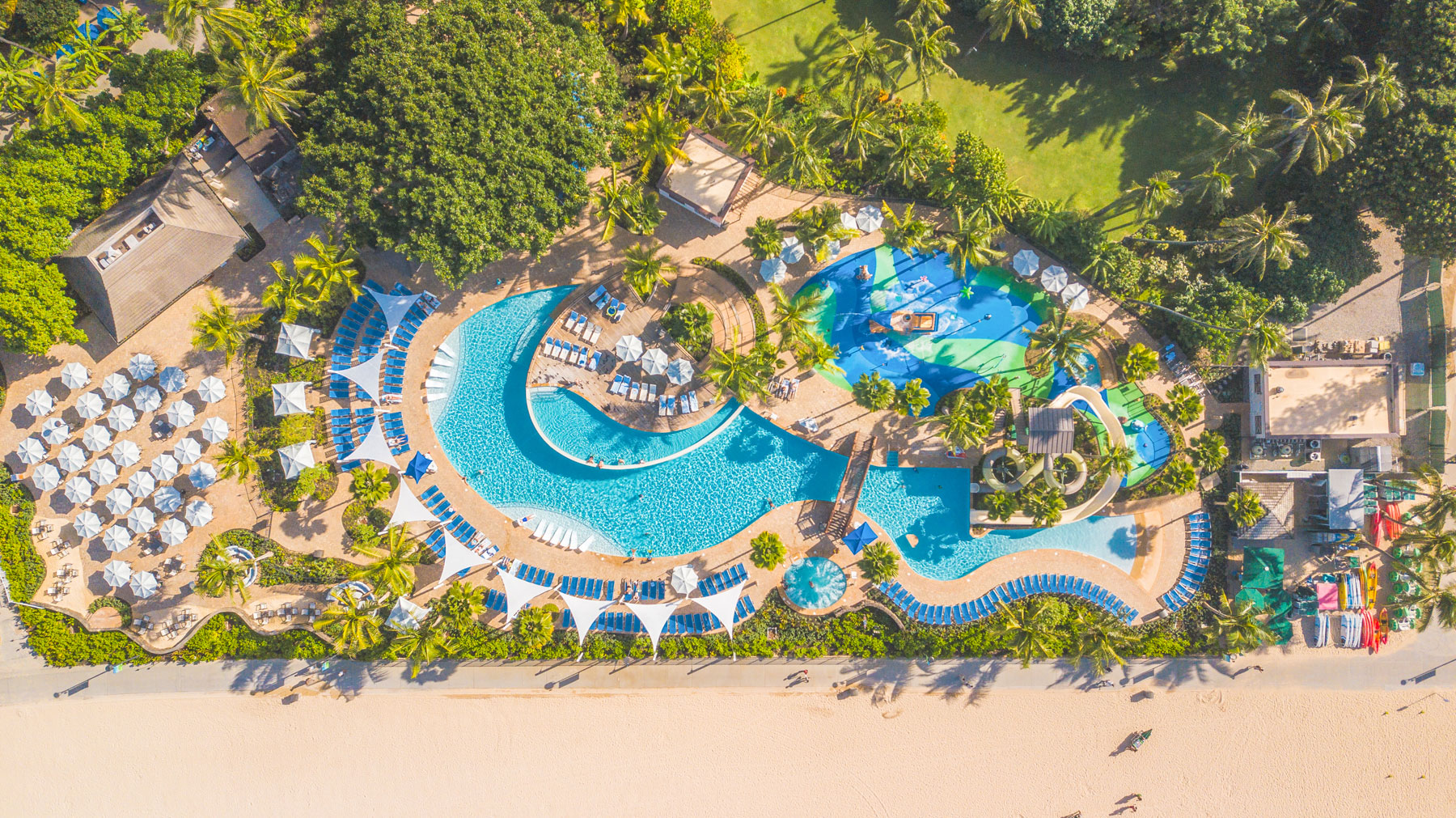 Pool Rules and Guidelines
No outside food or beverages are allowed in the pool area. You may only consume food and beverages purchased at any Hale Koa Hotel Food & Beverage facilities or AAFES Exchange. (However, coolers and outside food and beverages are allowed in the park area and on the beach.)

Children 12 and under must be accompanied by an adult. Children deemed non-swimmers must wear a Coast Guard approved flotation device at all times, which are available at the Main Pool and are complimentary.

Adults must be in the water and within arm's length of their children who are non-swimmers. Swim tests are administered at the top of each hour, to ensure children are capable of swimming on their own without this hands-on supervision.

Non-aerial pool toys are allowed. Large items, such as surfboards and boogie boards, lounge floats, and ring tubes are not permitted in the pool area.

Proper family-friendly swim attire is required (and no cutoff shorts or jeans).

Only registered hotel guests are allowed at the Swimming Pools.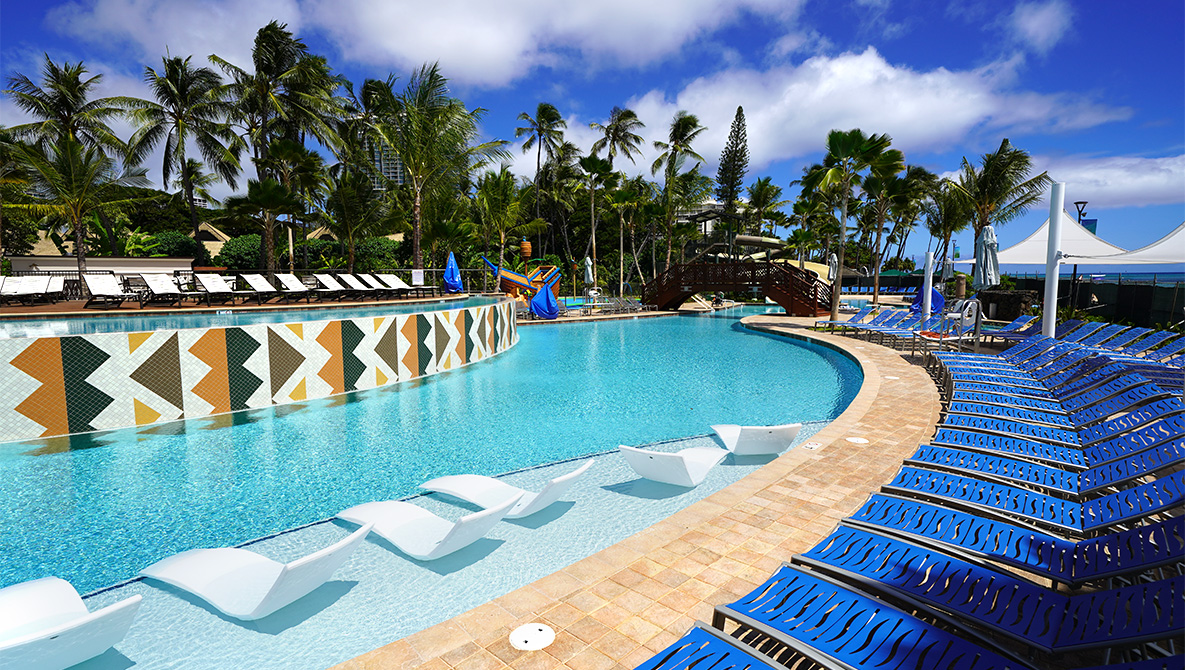 Virus Prevention Rules
The danger of exposure to infectious disease exists

By entering the pool, you take responsibility for your own protection and for disinfecting your hands

Do not use the pool if you have a cough, fever or other symptoms of illness

Our staff will spray floatation devices with disinfectant before and after use

Deposit all used towels in towel bins
All information and requirements subject to change.