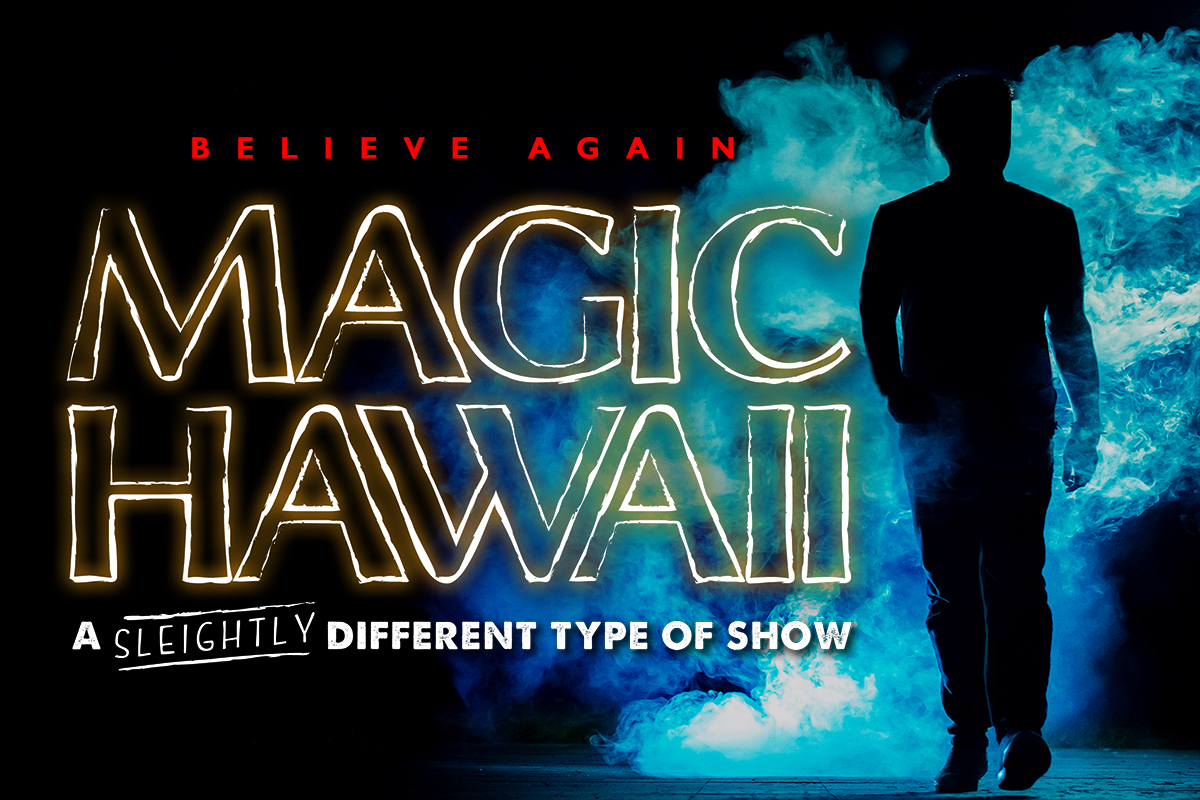 Escape Reality
Get ready as one of Hawaii's most innovative and captivating entertainers, Mark Mauricio, makes his long-awaited return to the Hale Koa stage. Escape reality in a mystifying evening filled with masterful sleight-of-hand, interactive effects, and optical illusions that will surely astound and amaze.

Come early to enjoy dinner on property.
Stimulate your palate at our signature restaurant, Bibas Courtyard Grill, with tantalizing dishes blending continental and local favorites. Reservations for dine-in are recommended, or you can order ahead for pick-up and enjoy your meal at the Banyan Tree Showroom before the show.
For a more casual dining option, check out Happy's Fast & Fresh for our nightly dinner special, a variety of delicious meals, and snacks-on-the-go to enjoy at the Banyan Tree SHowroom before the show.

Cocktails and beverages will be available for purchase at the show.
Tickets are available for all eligible patrons.
Wednesday, September 28, 2022 Luau Garden - This week's event is sold out.
(Starting October 5, Magic Hawaii will be held in the Banyan Tree Showroom)
Hours:
Doors Open at 6:15 p.m.
Show at 7 p.m.
Prices:
Adult: $35
E1 - E6: $26
Youth (12 - 17): $18
Child (5 - 11): $15
Children ages 4 and under are free. Please call 808-955-0555 so we may reserve their seat.
To purchase tickets CLICK HERE or call 808-955-0555
Information and prices subject to change.
Ticket Policies
The Hale Koa Hotel is an Armed Forces Recreation Center. All events require a valid Active/Retired U.S. Military/DoD ID card or is a registered hotel guest. Tickets are non-refundable. In the event of inclement weather, the show will be relocated to an alternate venue. If you have any questions, accessibility concerns, or special requests, please contact us at 808-955-0555.
Return to
Experiences

Magic Hawaii
Banyan Tree Showroom
7 p.m.
(Starting October 5, 2022)
To purchase tickets CLICK HERE or call 808-955-0555.
Please see detailed schedule below.