Fresh and Local
Hale Koa Hotel's Signature Restaurant showcases Pacific Rim fusion and traditional American favorites on chef-crafted menus. Menus offer everything from appetizers and salads to full entrees taking full advantage of the abundant fresh, local ingredients in Hawaii.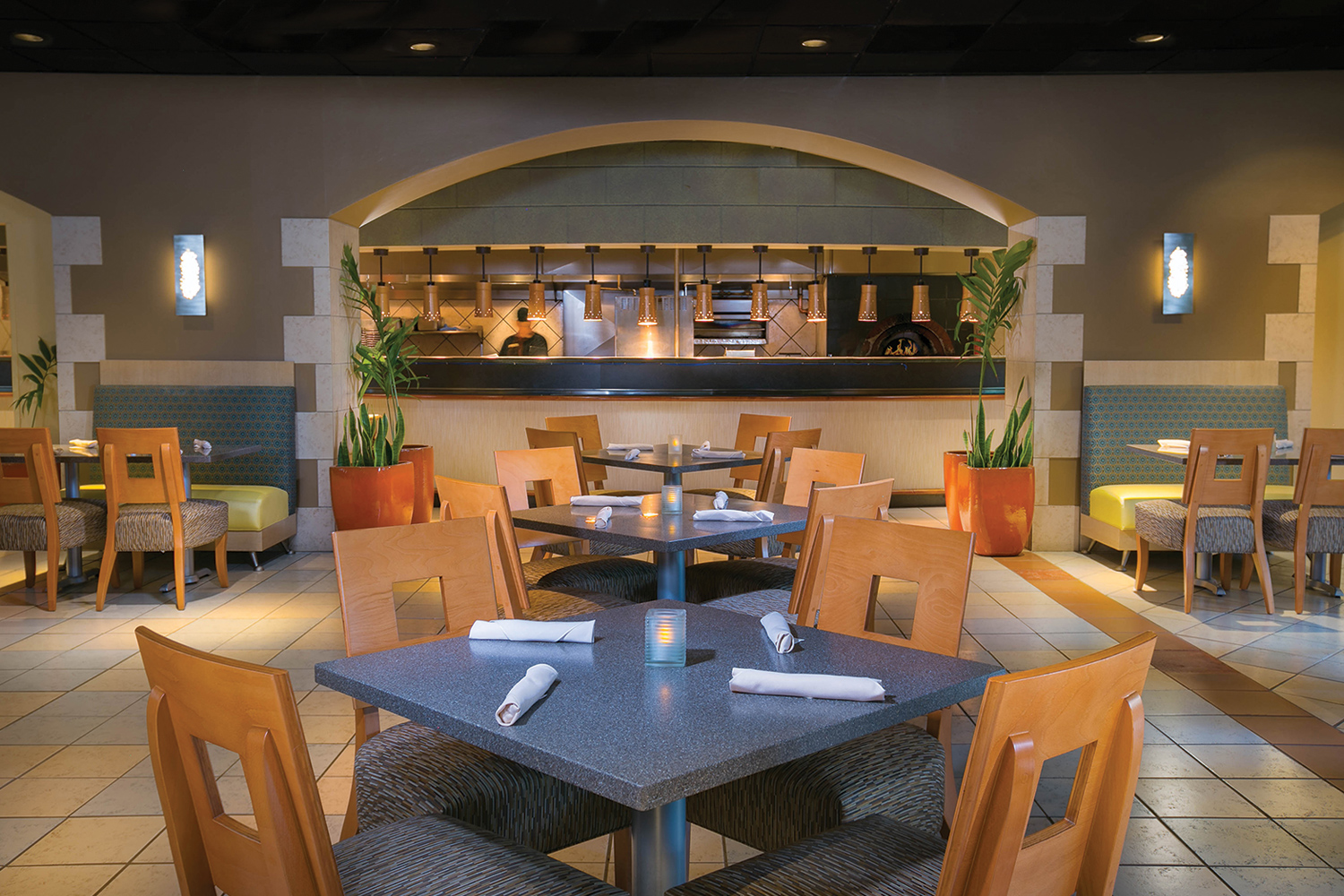 The open kitchen atmosphere, indoor/outdoor courtyard seating and full plated service make Bibas Courtyard Grill an exquisite dining experience, all for an incomparable price.

Bibas also offers take-out and delivery options. Make your own picnic beachside or relax near the pool and enjoy the sun, surf or breathtaking sunsets. You can order anything from the regular Bibas Courtyard Grill menu, and we'll package it up for you.
Bibas Courtyard Grill
Dine-In, Take-out and Delivery
Lunch: 11:30 a.m. - 2 p.m.
Dinner: 5:00 p.m. - 8:00 p.m.
Limited seating available for registered guests of the hotel, eligible patrons and accompanying sponsored guests.
Reservations are highly recommended. To make reservations online Click here or call (808) 955-9635 during restaurant hours of operation.
Information, menus and prices subject to change.