Island Vibes
Located on our beautiful Ilima Lawn with easy access to our stretch of Waikiki Beach lies the Barefoot Bar. It's a casual spot for a cool refresher like our secret-recipe Mai Tai, Lava Flow or other tropical specials and views of Diamond Head and the ocean.
Pick up your favorite take-out meal or snack from Happy's Fast & Fresh, Bibas Courtyard Grill or the Pool Snack Bar to compliment your favorite beverage.
Add great island music nightly and Barefoot Bar becomes the perfect way to relax in paradise.
Hours: 11 a.m. - 10 p.m. daily
Open seating
Walk up and table service
Click Here for menus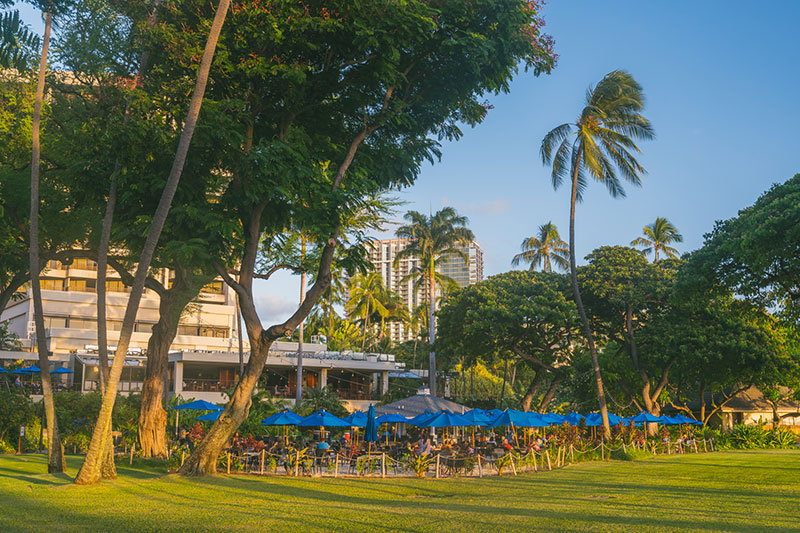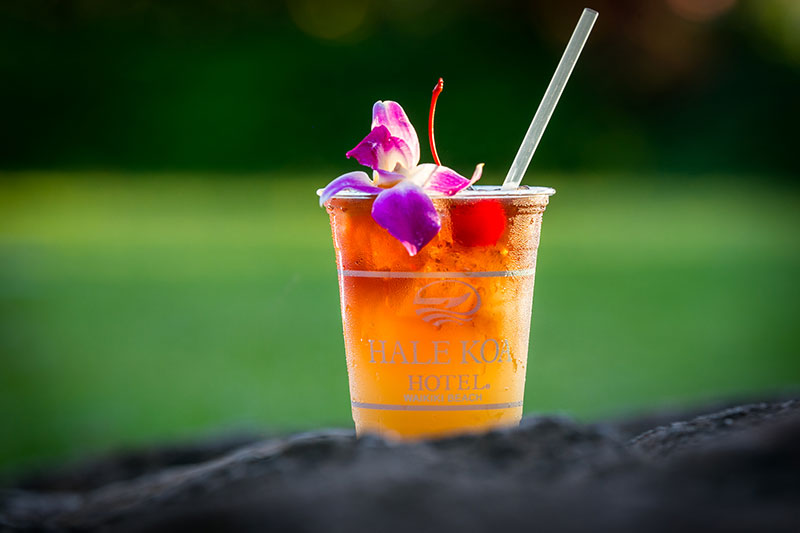 Hale Koa Mai Tai
Here is how to make our famous Mai Tai :
Ingredients:
1.25 oz Light Rum
1.5 oz Dark Rum
.75 oz Orange Curacao
2 oz Sweet and Sour (see recipe below)
3 oz Pineapple juice
1 oz Orgeat syrup or Amaretto
Mix Procedure:
1- Add all ingredients, (except the Dark Rum) into a shaker tin with ice.
2- Shake vigorously for a few seconds.
3- Strain over 16 oz. glass filled with fresh ice, but leave about a 1/2" inch from top of glass of room for the dark rum float.
4- Add/Float dark rum over top.
5- Garnish with a fresh pineapple wedge, lime wedge, maraschino cherry, and orchid if available.
6- Make Toast and Enjoy!!
Recipe for our House made "Sweet and Sour" recipe:
4 oz fresh lime juice
4 oz fresh lemon juice
0.5 cup sugar
12 oz warm water
Recipe procedure:
Mix all ingredients. Will keep in refrigerator for up to a month. This makes a great margarita too. Enjoy!