Island Vibes
Located on our beautiful Ilima Lawn with easy access to our stretch of Waikiki Beach lies the Barefoot Bar. It's a casual spot for a cool refresher like our secret-recipe Mai Tai, Lava Flow or other tropical special. Every night, enjoy live local music with sounds of the islands and views of Diamond Head and the ocean.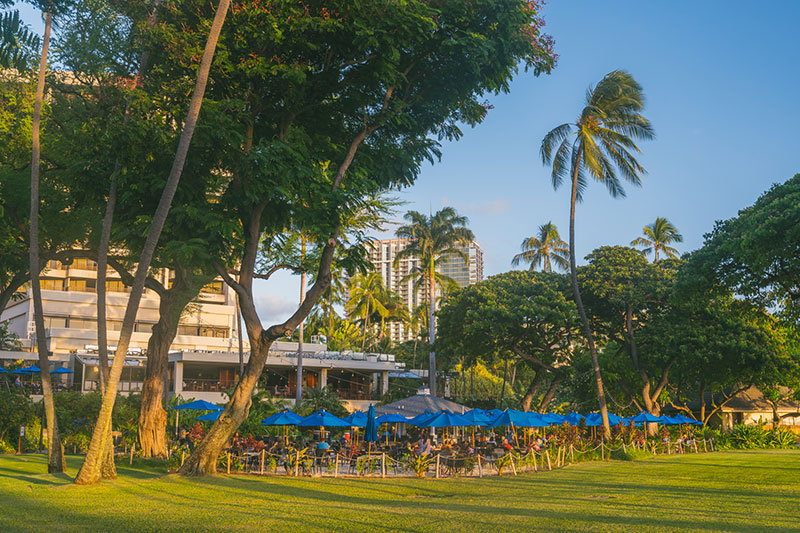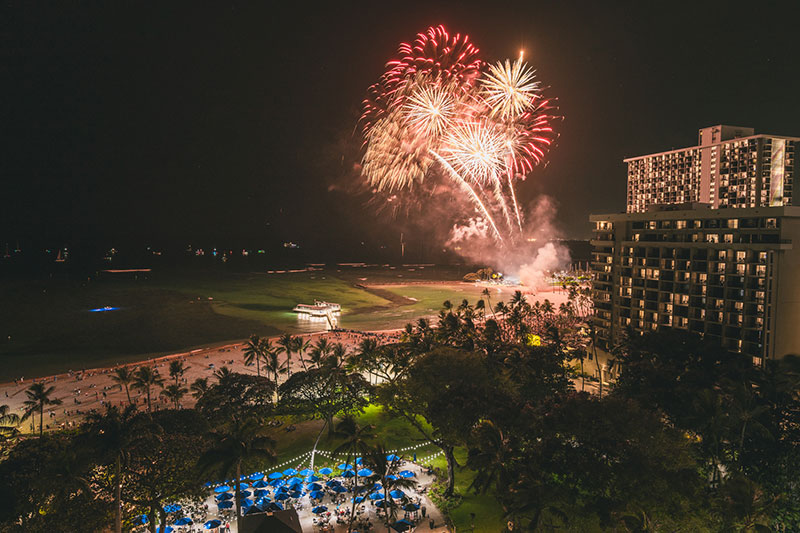 Friday Fireworks
Every Friday the Hilton next door puts on an excellent fireworks show. Barefoot bar has prime viewing, live music and great drinks. Join us for a memorable evening to start the weekend.
Show starts at 2100 hours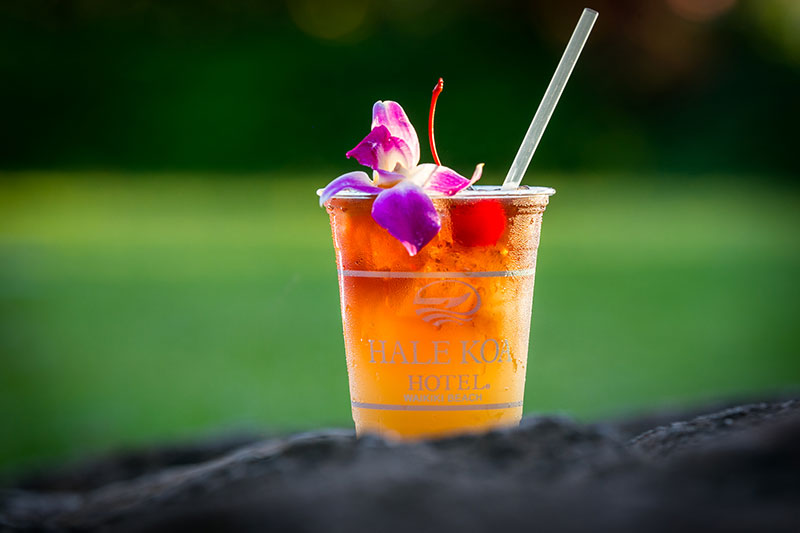 Hale Koa Mai Tai
Here is how to make our famous Mai Tai :
Ingredients:
1.25 oz Light Rum
1.5 oz Dark Rum
.75 oz Orange Curacao
2 oz Sweet and Sour (see recipe below)
3 oz Pineapple juice
1 oz Orgeat syrup or Amaretto
Mix Procedure:
1- Add all ingredients, (except the Dark Rum) into a shaker tin with ice.
2- Shake vigorously for a few seconds.
3- Strain over 16 oz. glass filled with fresh ice, but leave about a 1/2" inch from top of glass of room for the dark rum float.
4- Add/Float dark rum over top.
5- Garnish with a fresh pineapple wedge, lime wedge, maraschino cherry, and orchid if available.
6- Make Toast and Enjoy!!
Recipe for our House made "Sweet and Sour" recipe:
4 oz fresh lime juice
4 oz fresh lemon juice
0.5 cup sugar
12 oz warm water
Recipe procedure:
Mix all ingredients. Will keep in refrigerator for up to a month. This makes a great margarita too. Enjoy!