The section of beach in front of Hale Koa Hotel has ideal conditions. With easy access, the shore isn't rough, which makes for great swimming. There is a reef not far from the shoreline, helping to break up the surf and draw reef fish and turtles that love to visit snorkelers.

If the beach is like a giant sandbox, then think of our on-site beach concierge, like your toy box. They'll have everything you need with special military discounted rates, to boot.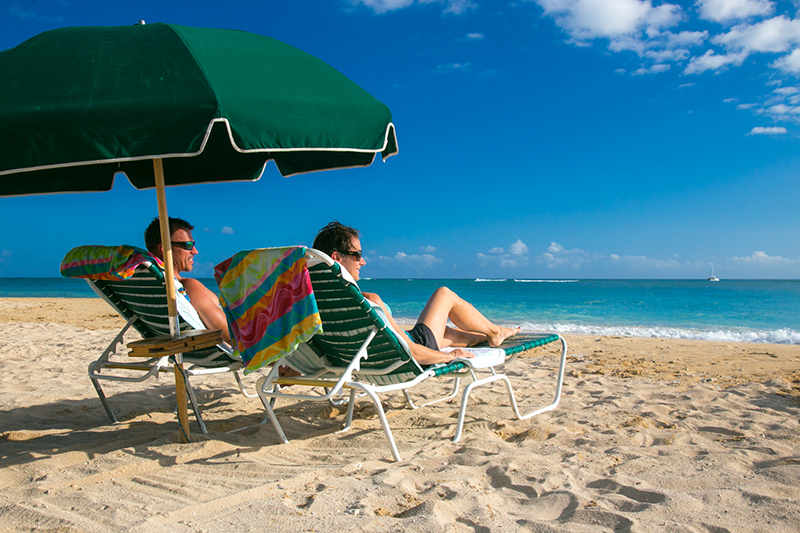 Here are just a few beach activities you'll find available for rental:
Umbrellas / Beach Chairs / Lounge Chairs

Stand-up Paddle Board

Mirage Eclipse (it's like a motorized surf board)

Aqua Cycle (a bike you can ride on the water)

Kayaks (single, double or triple)

Snorkel Gear

Fun Island (a giant, anchored foam mat)

Surfboard (and surf lessons if you like)

Bodyboard

Volleyball / Pickleball (Unavailable)

Sand Wheelchair (free for 2 hours at a time)
The beach in front of Hale Koa Hotel does not have lifeguards. Be sure to check advisories and conditions, and supervise children. Bring your room key to check out complimentary towels at the Main Pool Towel Stand.
For more information or to reserve your beach rentals SCAN QR CODE or CLICK HERE