Spaces
Hale Koa Hotel has elegant, intimate venues to make your special occasion even more special. Our enchanting gardens embody the magic of Hawaii's tropical atmosphere, while our stately Waikiki ballrooms allow for many custom configurations. Whether you're planning a small gathering of 25, or big banquet for hundreds, you'll find a perfect setting for your wedding, meeting, party or group gathering.
Luau Garden
Our Luau Garden is a crown jewel among the Hale Koa Hotel's 72 cultivated acres, located close to the beach and our Ilima Tower. Tranquil and tropical, the Luau Garden is a secluded, magical space, which is a rarity among Waikiki wedding venues. A picturesque white gazebo frames the dedicated space for your ceremony, and covered awnings create open-air, yet protected seating for your catered reception.

Please note a minimum of 200 guests is required to reserve this space for your event. The Luau Garden is only available for wedding ceremonies if you plan your wedding reception in the Luau Garden as well.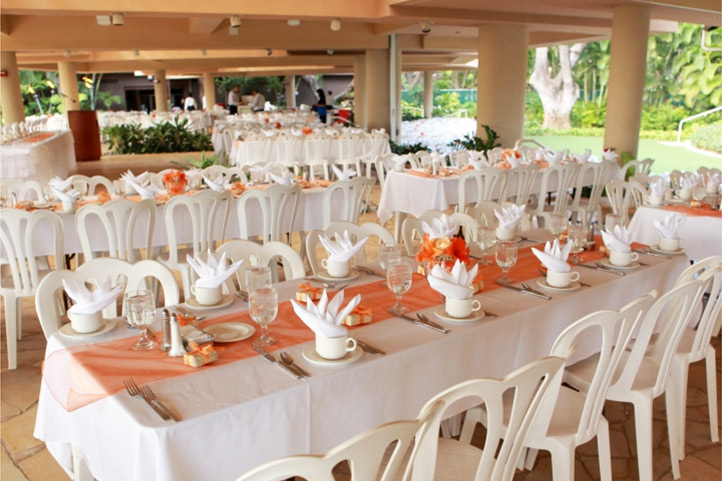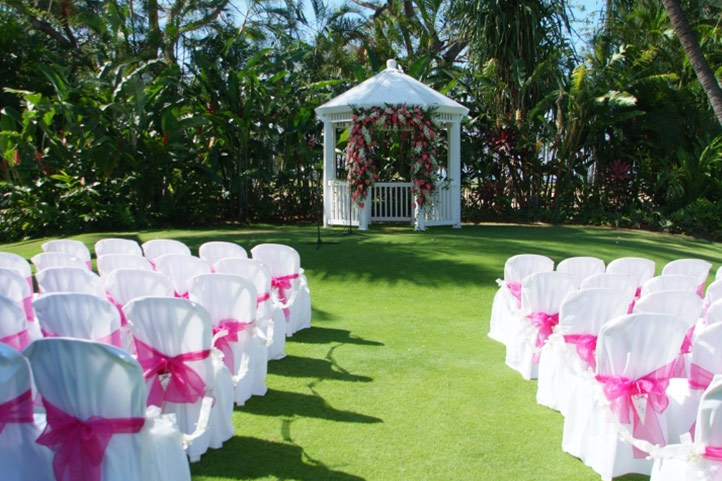 Maile Garden
Tucked away along the Maile Tower, the Maile Garden is also a perfectly private open-air setting for your tropical wedding ceremony. The Maile Garden also has a white gazebo as a centerpiece for wedding ceremonies for up to 400 guests. If you have a wedding ceremony in the Maile Garden, then your reception must be held inside a Hale Koa Hotel ballroom. It's a great way to get the best of both worlds for your Hawaiian wedding.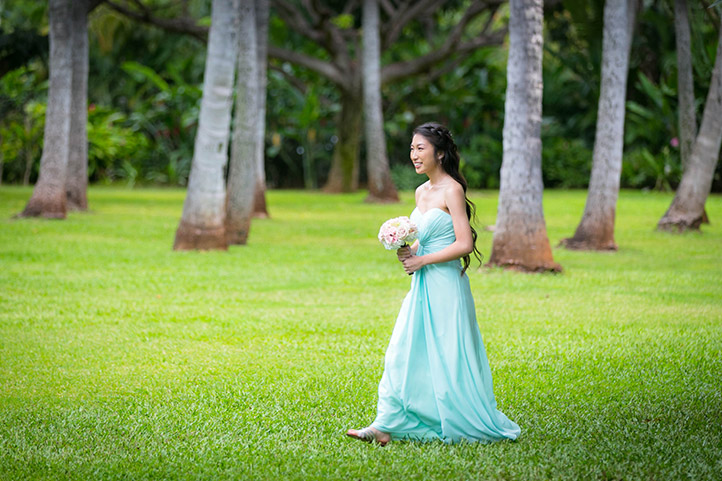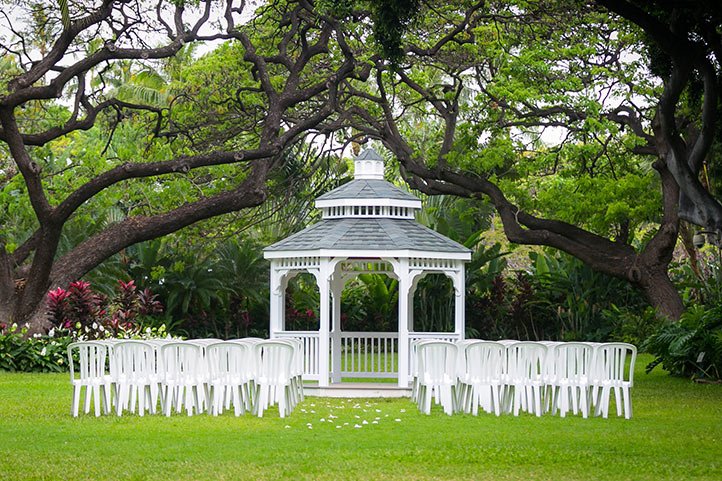 Banyan Tree Showroom
In the lobby level of the Ilima Tower, Hale Koa Hotel's Banyan Tree Showroom is a great option for spirited events and receptions. It can accommodate up to 250 guests for a seated banquet. Picture windows frame part of this space and overlook scenic banyan trees, bringing some of the outdoors in to further enhance the setting. You'll also have many ways to customize lighting and entertainment options.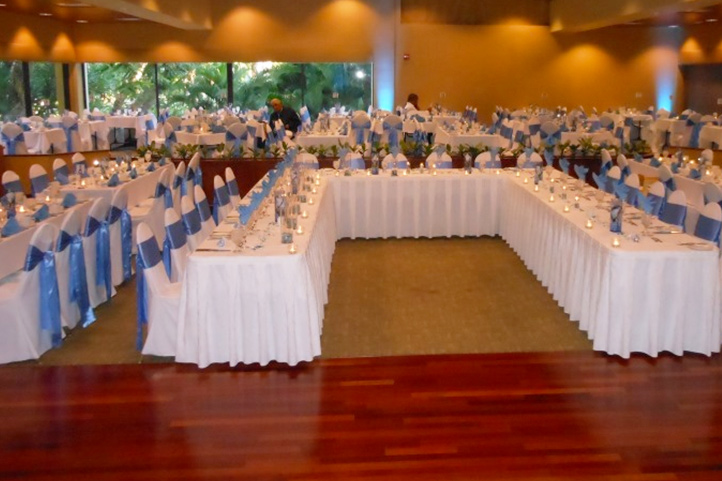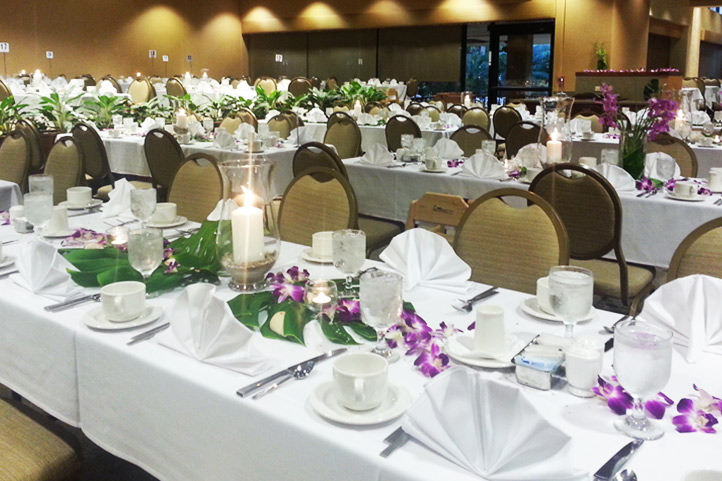 DeRussy Hall
Our premier indoor venue is our largest, capable of hosting up to 370 guests. Located on the second floor of the Ilima Tower, DeRussy Hall is a classic, understated space that can be customized to suit any occasion. From lighting to table configurations and color schemes, we can work with you to make this space your own.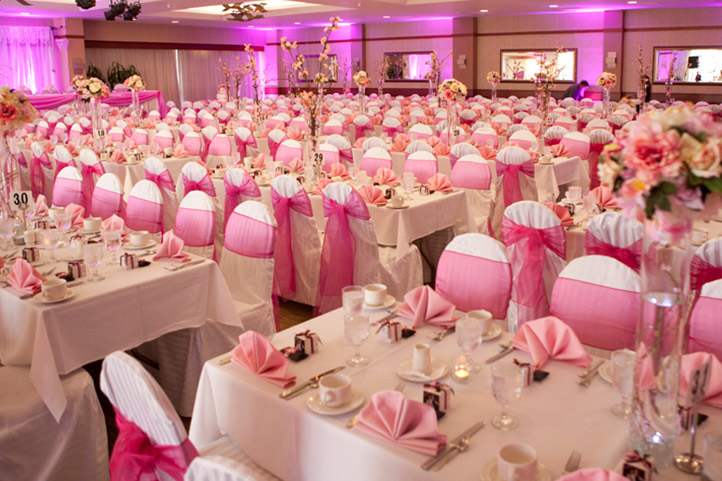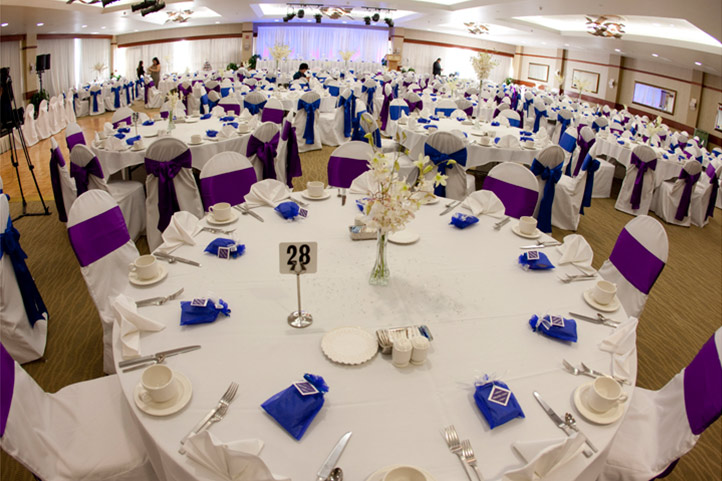 Waikiki Ballroom
Located in the lobby level of the Ilima Tower, the Waikiki Ballroom is a traditional banquet room that's just right for parties of 220 or less. With unique lighting and neutral tones, the Waikiki Ballroom is a blank slate perfect for any occasion.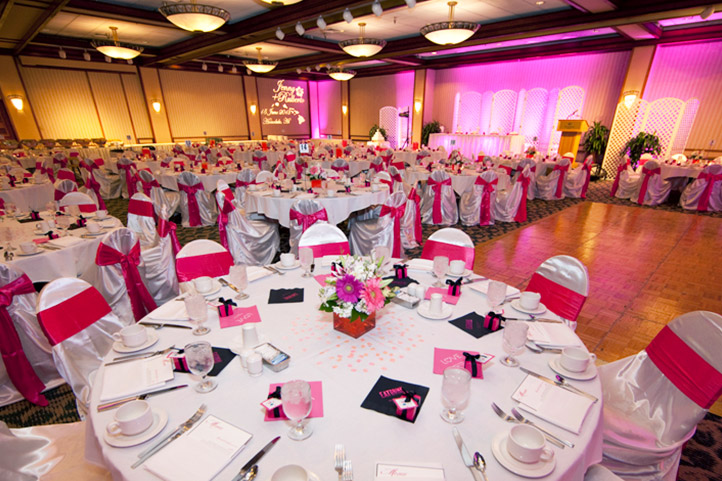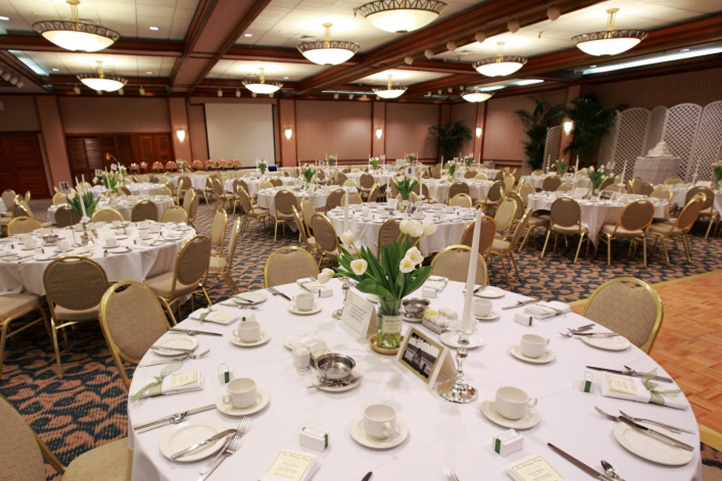 Kalia Rooms
This unique pair of rooms can be separated, to accommodate 35 people each, or joined for a total of 70. Located in the lobby level of the Ilima Tower across from the Banyan Tree Showroom, the Kalia rooms also have a view of the courtyard. Kalia 1 has more windows than Kalia 2 when the room is divided.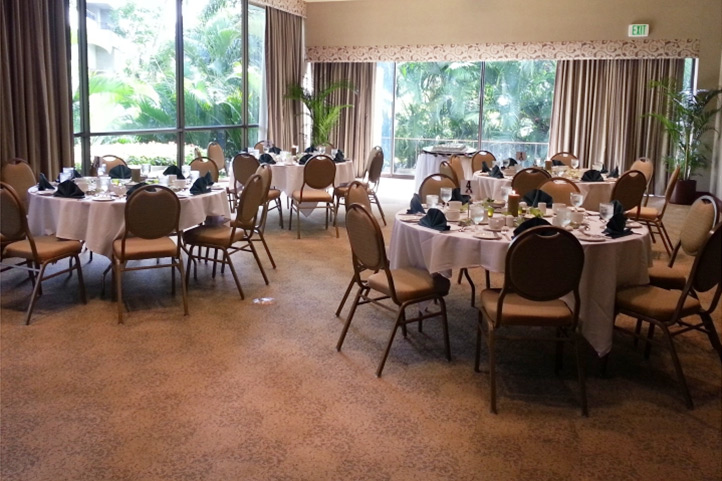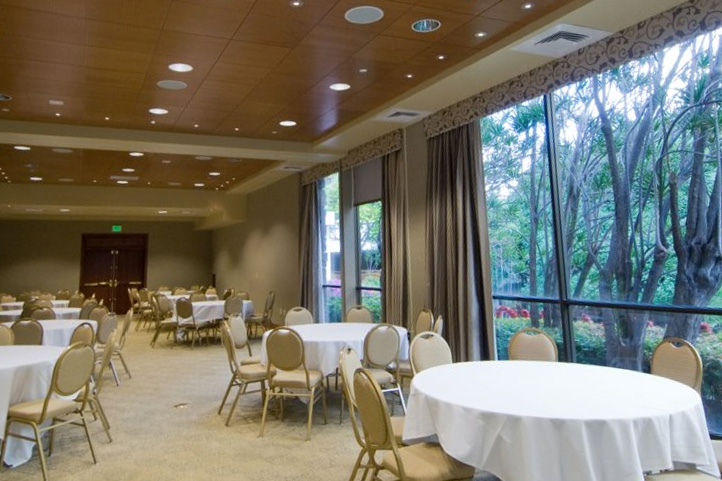 Laulima Rooms
On the second floor of the Ilima Tower, across from DeRussy Hall, the Laulima Rooms are extremely versatile. Available either as one long room or four individual spaces, the Laulima Rooms are perfect for small groups and meetings that call for breakout sessions.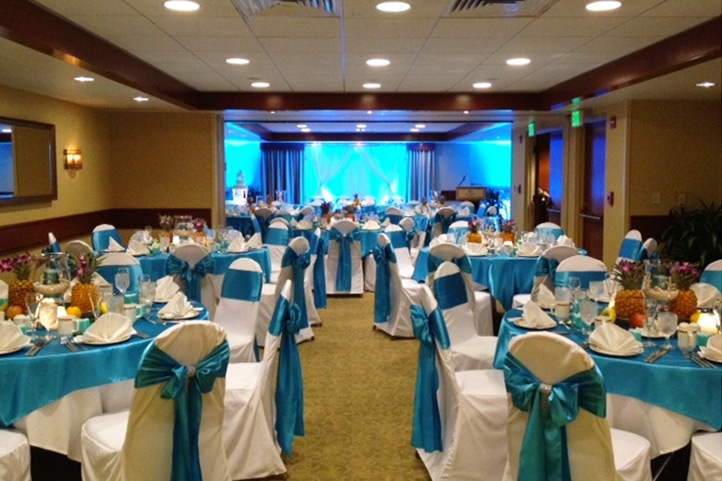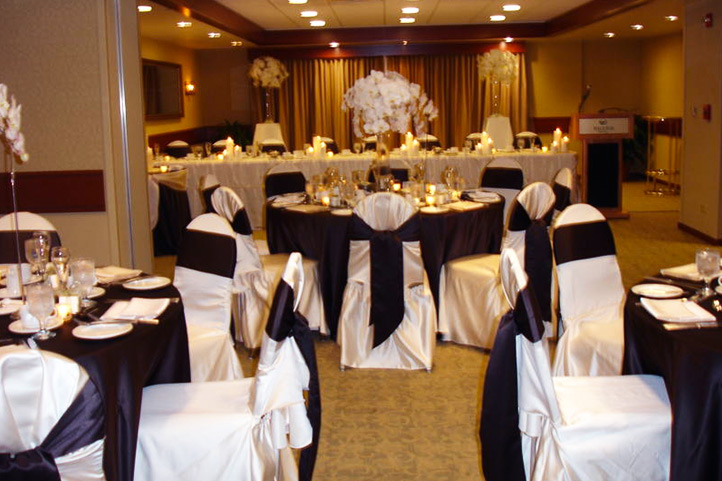 Note: All information subject to change.
Selected photos compliments of Marcia Campbell, Dylan Dawson, Eugene Kam, Kyler Kwock and William Renio.