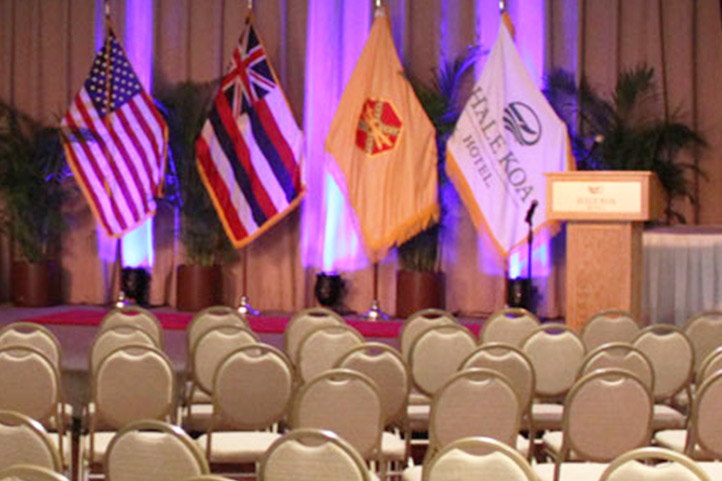 Meetings
Productivity never looked so good. Or came at such an affordable price. At Hale Koa Hotel, your meetings, team exercises and work sessions are all set. You'll find the space you need to accomplish great things, as well as delicious food to fuel those brainstorms.

Prices vary depending on your choice of room configuration and time of occupancy. For example, we can set up your space in a theater or classroom-style, depending on what you need. We also have different fees depending on the time of day your meeting takes place. Day rental fees are 7:30 a.m. to 2:30 p.m. and evening rental fees are from 5:30 p.m. to 12 midnight.
Learn more about special conference catering options.
Note: All information subject to change.