A Celebration and Feast
A luau is a Hawaiian Feast that was developed in the 1850s to share island traditions with visitors. When in Hawai'i this is highly recommended, a must experience!
No visit to our island would be complete without experiencing this traditional celebration. We're excited to share this custom at the Hale Koa Luau on Thursdays, exclusively for registered hotel guests.
The evening begins with a customary lei greeting, accompanied with a tropical beverage. You are then escorted to your table to witness cultural demonstrations while enjoying island melodies by local musicians. A delicious 3-course dinner featuring local favorites will be served, which includes Kalua Pork, and yes the Hawaiian favorite Poi.
Then sit back and relax as you journey throughout Polynesia to experience the grace, intrigue, and invigorating music and dances of the Pacific. It's an unforgettable event that can't be missed.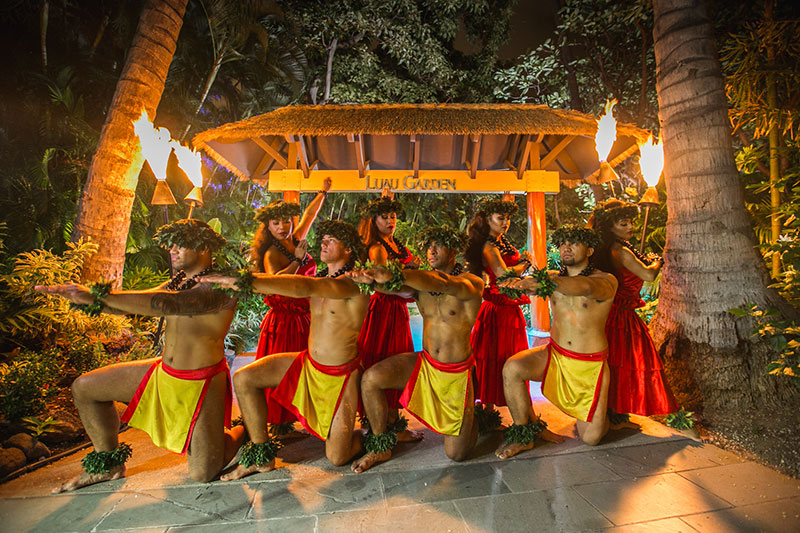 The Hale Koa Luau has been modified to meet all COVID and Safety Guideline requirements therefore seating is limited to 250 guests. Tickets are available for registered hotel guests only.
Prices:
Adult: $100
E1-E5 Active Duty Soldier: $85
Youth (12-17): $35
Child (5-11): $25

Reservations are being taken by phone at (808) 955-0555 or at the Front Desk between 8am – 4:30pm daily.

Return to
Experiences

Hale Koa Luau
Returns on Thursdays through October exclusively for our registered hotel guests.
Thursday 5:30 p.m. to 8 p.m.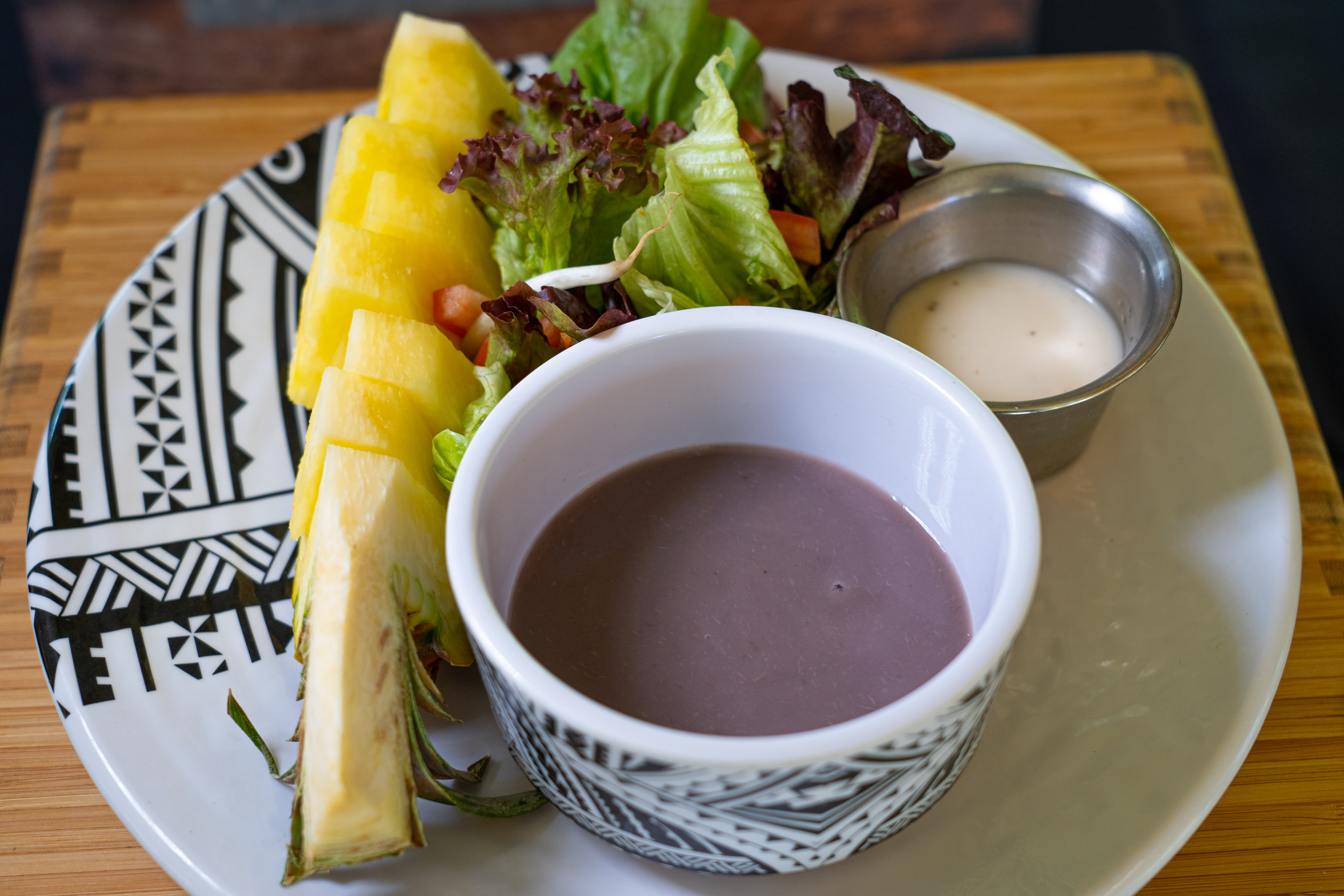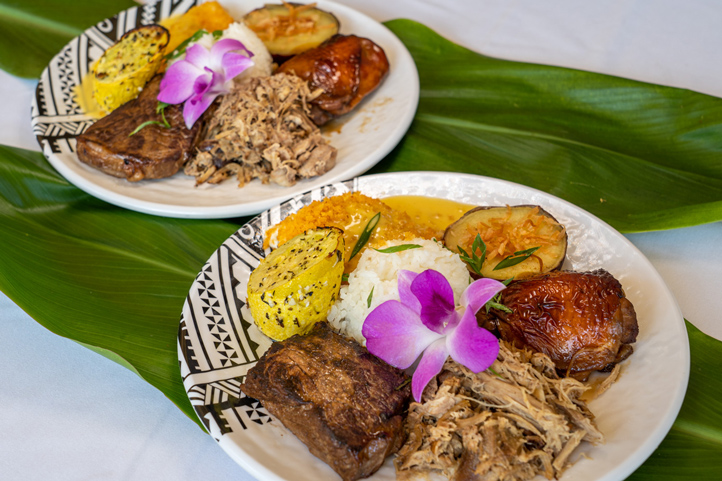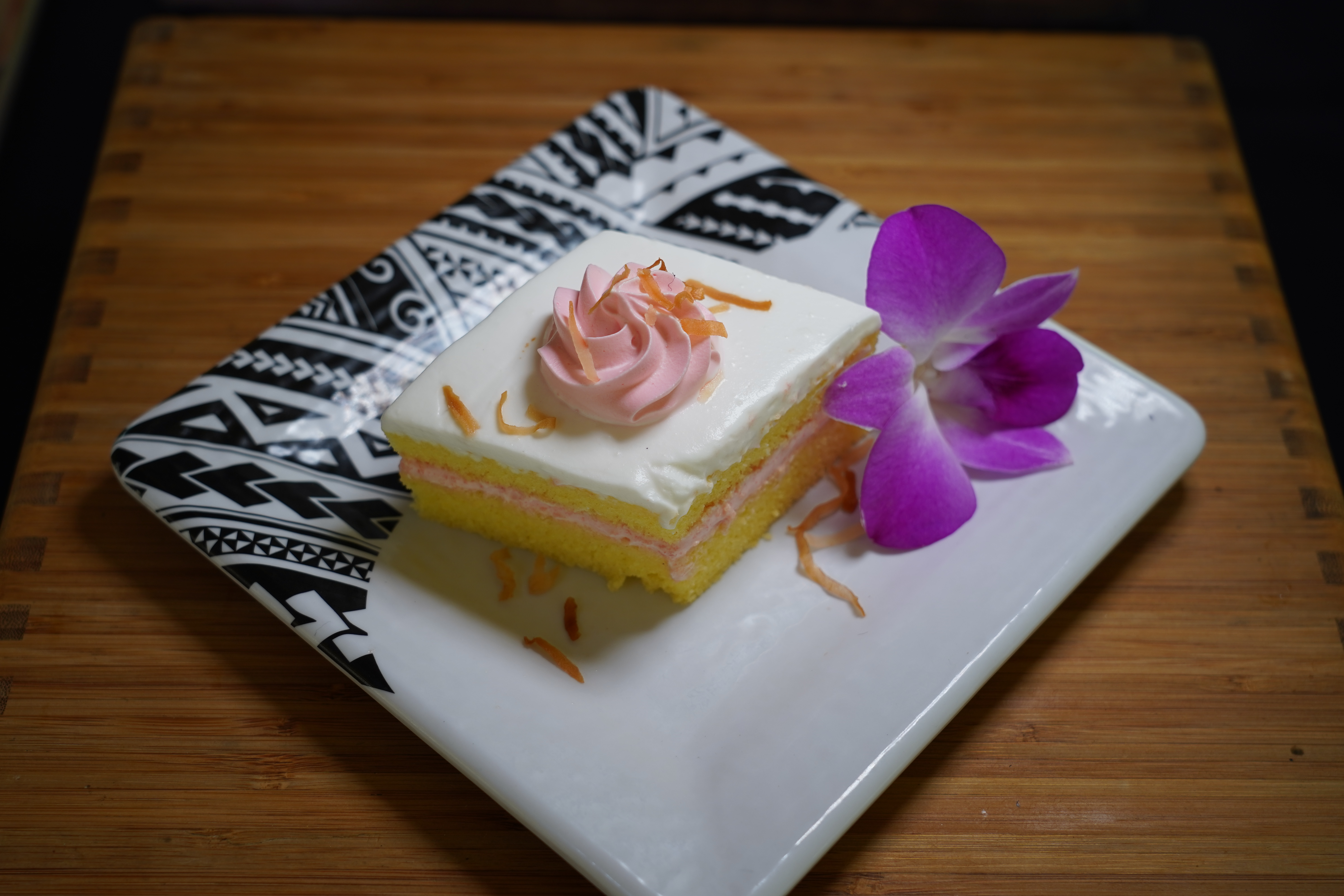 Dinner Menu
FIRST COURSE
Mesclun Salad with Papaya Seed Dressing
Poi
Fresh Pineapple
MAIN COURSE (Adult and Youth)
Kalua Pork
Panko Ginger Mahimahi
Soy Sauce Chicken
Teriyaki Steak
Rice
Sweet Potato with Toasted Coconut
Roasted Summer Squash
MAIN COURSE (Child)
Kalua Pork
Soy Sauce Chicken
Teriyaki Steak
Rice
Roasted Summer Squash
Sweet Potato with Toasted Coconut
*Vegan and Gluten Free Option Available
DESSERT (served Family Style)
Haupia Guava Cake
BEVERAGE
Coffee or Tea
Ticket Policies
Children ages 4 and under are free. Please call 808-955-0555 if you have guests ages 4 and under in your party, so we can be sure to make seating available. If your child prefers his/her own meal, please purchase a Child (5-11) ticket.
The Hale Koa Hotel is an Armed Forces Recreation Center. All events require a valid Active/Retired U.S. Military/DoD ID card or Hotel Guest Pass. Tickets are non-refundable. In the event of inclement weather, the uncovered seating at tables 1-11 will either be accommodated in the covered elevated seating, based on space availability, or a full refund will be granted. If you have any questions, accessibility concerns, allergies or special requests, please contact us at 808-955-0555.