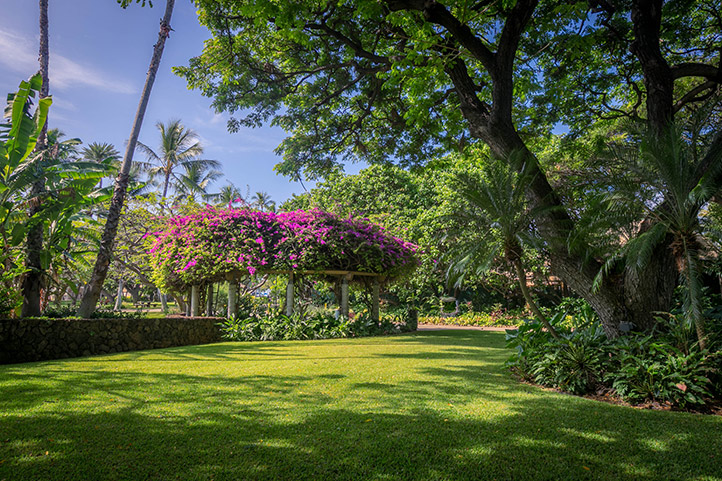 Hale Koa Hotel Garden Tour
Hawaii's King Kamehameha III once considered these grounds his personal playground. For generations, we've nurtured this beautiful landscape with utmost respect for Hawaiian culture, and it shows. You'll see the pride we take in the carefully curated parks and gardens across all 72 acres of the Hale Koa Hotel.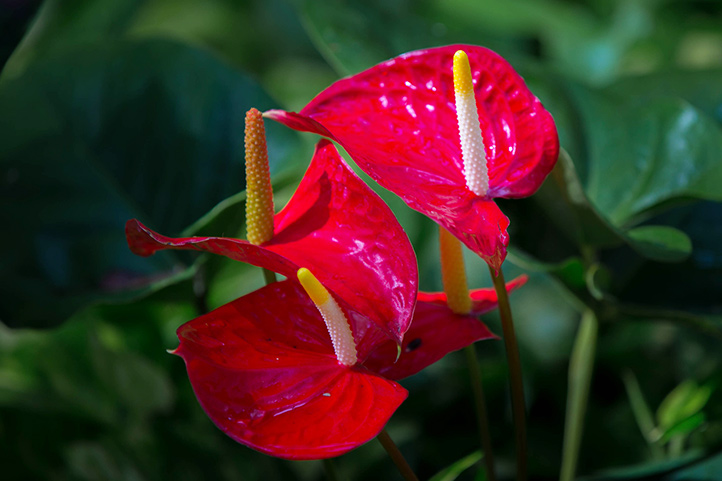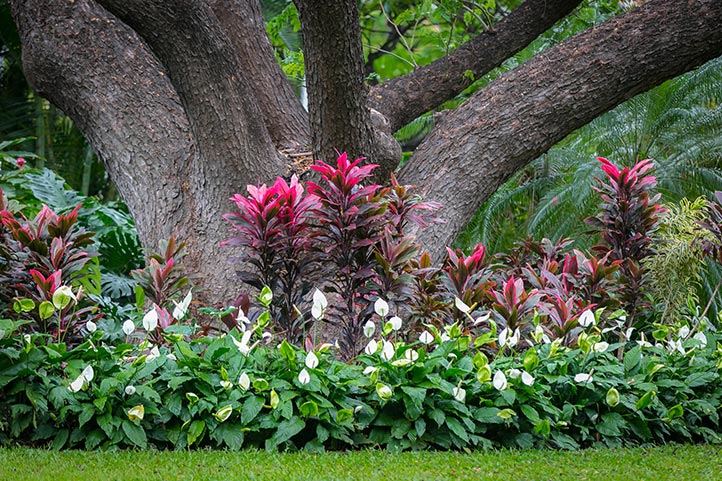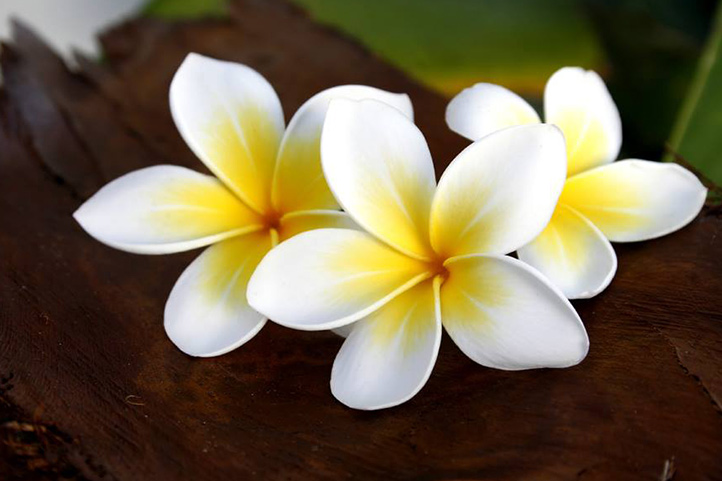 Join one of our landscape professionals on a free hour-long walking tour visiting many points of interest throughout the Hale Koa Hotel property. Discover native plants as well as some the Polynesians brought years ago. Learn how we practice sustainable horticulture designed to preserve our enviroment so future generations can continue to enjoy this flourishing paradise. If you'd like some expert insights about how you might take some of these tropical elements home with you, don't miss a chance to ask on this tour.

Garden Tour highlights include:
Gus: Our beloved Indian Banyan tree Gus is the centerpiece of the Hale Koa Hotel's identity and landscape architecture. Hawaiian monarchs loved Indian Banyan trees, and at roughly 80 years old, Gus likely descended from Queen Liliuokalani's Banyan tree. Gus enjoys a prominent space between our Ilima Tower and Maile Tower, which was built especially with him in mind.
Esmerelda: Our other prominent Indian Banyan tree Esmerelda is near the Ilima Pool. She's a little younger than Gus, at roughly 60 years old. Because Banyan trees have such an extensive root system, we like to think that they're holding hands under the ground by their roots.
Luau Garden: A secluded space overflowing with colorful, lush canoe plants that came with early Polynesians, and have between 5-30 practical uses.
Native plants and tropical flowers: Hawaiian tradition is an oral one, and native plant species can help teach you more about local folklore. The half-heart-shaped flowers of Beach Naupaka, for example symbolize the mountain and ocean, or lovers who were torn apart. It looks like they're reunited when you put both halves together.
Fairy Terns: These protected white birds are found throughout the Hawaiian Islands, but Waikiki is the only urban center where they roost. We have plenty of trees and plants to keep them happy, and you're bound to spot one on this tour.
Day: Thursday
Time: 9 a.m.
Location: Tours leave from the Maile Tower fountain
Price: Free
Note: All information subject to change.